Our Maintenance Cleaning Checklist
Remove high cobwebs
Spot clean exterior of cabinets
Clean exterior of refrigerator
Clean & polish stove
Clean exterior of all appliances (IE. coffee pot cleaned and toaster crumbs removed)
Clean interior & exterior of microwave
Clean & polish all counters
Scour sink & polish fixtures
Wipe clean all shelving & knick-knacks
Wipe clean kitchen table
Dust exposed baseboards
Vacuum and clean floor
Empty Trash
Dust light fixtures
Shower, tile & tub scrubbed clean
Sinks & counters scrubbed clean
Bathroom fixtures cleaned & shined
Mirrors cleaned
Toilets cleaned
Hand wash floor behind toilets
Hand wash all bathroom baseboards
Shake rugs, vacuum & clean floors
Empty Trash
Dust ceiling fan blades
Dust vents
Dust blinds
Wipe window sills
Dust furniture
Dust knick-knacks & picture frames
Dust/ wipe clean exposed trim & baseboards
Wipe clean banister
Vacuum all carpets & floors
Clean floors
Empty Trash
Deep Cleanings & Move-in / Move-out
We can clean the interior and exterior of all cabinets and closets, oven, refrigerator and dishwasher, and much, much more. Realizing that every customers needs are different, we provide custom-tailored cleaning services to meet and exceed our customers expectations.
We Offer Green Cleaning
Non-toxic, biodegradable, 100% naturally derived.
Our green products do not contain synthetic preservatives, dyes or perfumes. We also use BONA on our hardwood.
It is residue free and safe and effective for your family, pets and the environment.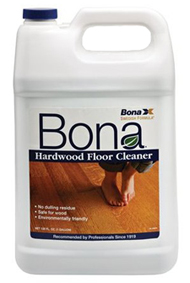 We Use Pro-Team Vacuums
Our powerful backpacks & upright vacuums have a 4 level filtration system which 
captures tiny dust mites & particles in the air.

Residential – Vacuums perfect for removing pet hair and dirt from all hard surfaces & carpet.
Commercial – Vacuums able to clean larger areas at a time due to larger cleaning path.