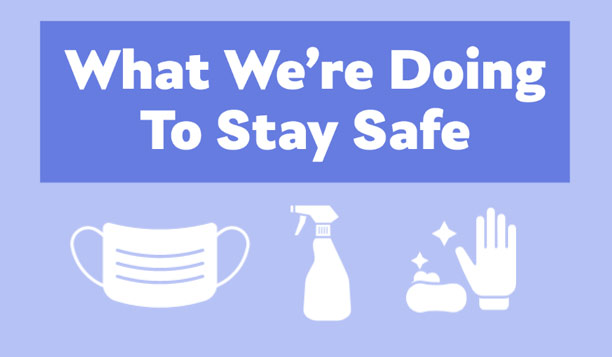 At Tidewater we know it is more important than ever to make sure your home and office is professionally clean and sanitized. We are here to help prevent the spread of harmful viruses, germs and bacteria. The cleaning industry is under strict COVID-19 CDC guidelines to protect you and your family as well as our employees. We have and will continue to follow the CDC and government guidelines.
Our Employees
Our employees will be wearing appropriate personal protection equipment, including face masks and gloves.
Equipment
All equipment brought in will be sanitized prior to entering your home or business. If you prefer us to use your vacuum and/or cleaning supplies, please let us know prior to the cleaning.
Our Teams
Our teams are trained to clean and sanitize all high touch surfaces during the cleanings.
This includes but not limited to door handles, light switch plates, handrails, tables, chairs, kitchen and bathroom surfaces
We know these are uncertain times, and Tidewater Cleaning Service will do everything we can to keep our customers and employees safe and healthy.

For information on scheduling an appointment or to get your estimate, call us at 410-200-0290 or 410-251-2838 or email us at tidewatercleaningservice@gmail.com.